May 24, 2007 – 4:47 pm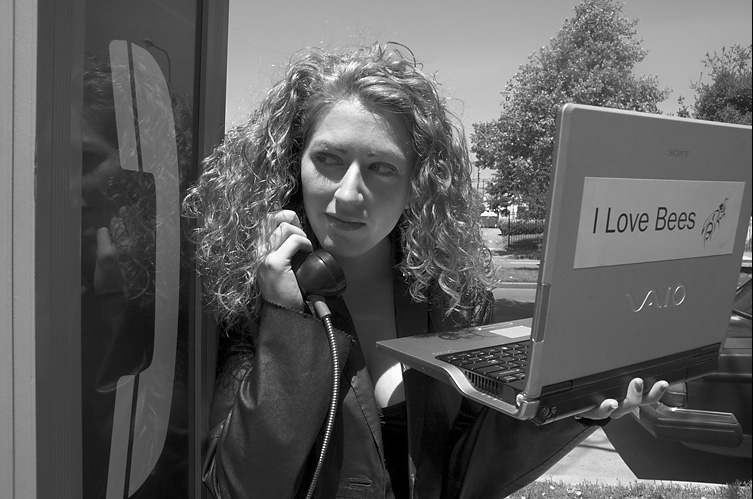 Super lucky #13 edition of the BoingBoingBoing podcast is now online!
Special guest for this episode is game designer, games researcher, and futures forecaster Jane McGonigal, who is probably best known as the brain behind I LOVE BEES and WORLD WITHOUT OIL. She's also Pesco's colleague at Institute for the Future. (Previous BoingBoing posts about her work: Link.)
– – – – – – – – – –
LISTEN TO BOINGBOINGBOING #13:
Podcast Feed, Subscribe via iTunes, Archive.org, Listen at Odeo, Direct MP3 url, iTunes link.
– – – – – – – – – –
STUFF WE TALK ABOUT IN THIS EPISODE
(total duration — 35:25)
The book "Stumbling on Happiness," and what the search for happiness and lvl uppage means for game designers (previous BB post here).
Flying machines that can't fly, made by eccentric people. They make for good video.
Bjork and those wild sound editing gizmos on the Volta tour (previous BB post here).
The difference between someone who tells you they predict the future, and someone who forecasts the future. Hint: One is always lying. The other, if they're any good, is not.
TECH NOTES:
We recorded this podcast as a Skype conference call, and captured it with AudioHijack. The audio was later edited in Apple's Garage Band, after some help from Levelator.
PREVIOUS EPISODES OF BOINGBOINGBOING:
1 (Mr. Jalopy, master craphound), 2 (Violet Blue, sex futurist), 3 (Gareth Branwyn, cyberculture writer), 4 (Chris Anderson, WIRED editor-in-chief), 5 (George Dyson, tech historian), 6 (Steven Johnson, author), 7 (John Hodgman, humorist and PC), 8 (Merlin Mann, productivity guru), 9 (Matt Haughey, MeFi), 10 (Bonnie Burton, Lucasfilm), 11 (Noah Shachtman, defense tech reporter), 12 (Q Burns Abstract Message, DJ and music producer).
( posted from Guatemala / Xeni )